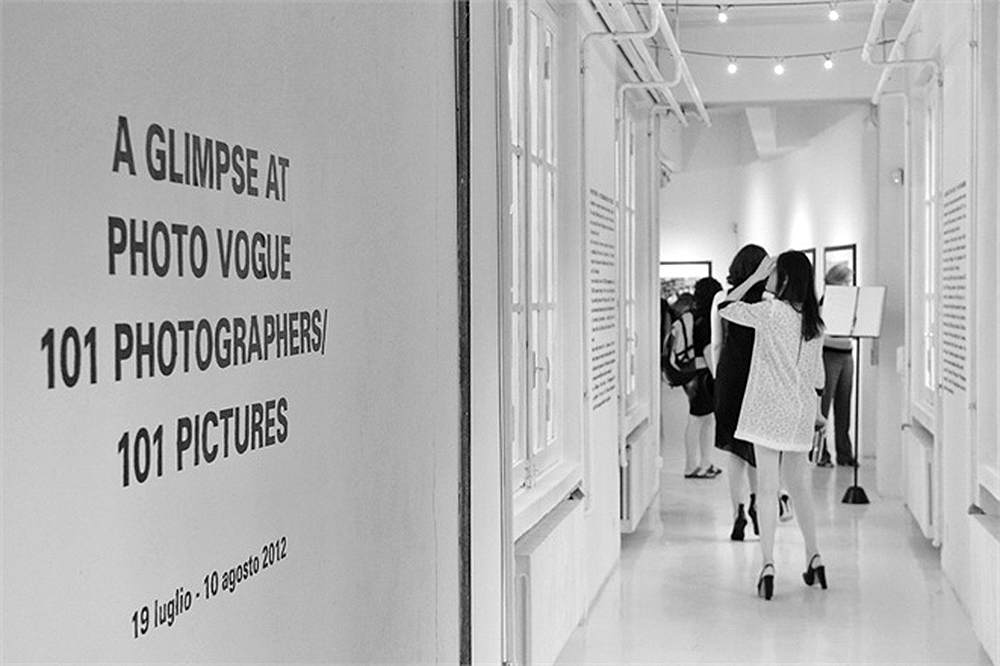 Vogue Italia press release:
On July 19, at the Carla Sozzani gallery at 10 Corso Como opens the exhibition A glimpse at Photo Vogue - 101 photographers/101 pictures: 101 shots by 101 different photographers, some of the best photos published in this space, you're all invited.
We are excited to offer some of the best artists participating in Photo Vogue this opportunity to get to be known, we would have liked to include many more than the 101 selected, but for obvious reasons of space, the exhibition will be only an amuse bouche of excellence that today Photo Vogue represents and there soon will be other initiatives.
Photo Vogue is an international reality. The 101 photographers selected for this show actually come from: Argentina, Armenia, Australia, Belgium, China, France, Germany, Japan, Great Britain, Indonesia, Ireland, Italy, Norway, Poland, Romania, Russia, Scotland, Serbia, Singapore, Slovakia, Spain, and the U.S.
The exhibition will be open until August 10, the photographs are all for sale, this time the gallery has given up his commission. All proceeds will go directly to the photographers.
OPENING HOURS:
Monday: 15.30 ­ 19.30 Tuesday to Saturday: 10.30 - 23.00 Sunday:  10.30 ­ 19.30
Published: 06/27/2012
http://www.vogue.it/en/people-are-talking-about/vogue-arts/2012/06/101-photographers
[gallery link="file" type="slideshow" ids="84,89,91,94,95,96,97,98,99,100,101"]